We're delighted to introduce some of the many crewmembers who are leading the B6 Direct movement as proud ambassadors.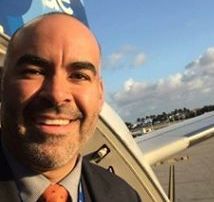 Joe Vanny Pérez
IVC – Cabin Experience
Care Team Leader
Inflight Evaluator
Aircraft Reconfiguration Steering Committee
Inflight Recruiting Spa
Uniform Ambassador
As a Founder, I began my career at JetBlue in November 1999, with the honor of being a part of the 1st Inflight class, 01-99. I began my 19th year at JetBlue this past November and have reflected at our amazing growth and our focus to expand the JetBlue Experience to Europe and South America.
I am a veteran, having proudly served in Operation Desert Storm (1990-91) and am a licensed social worker in two states.
After working for almost 8 years as a medical Social Worker specializing in HIV/AIDS care and flying part-time on weekends, I returned to JetBlue full-time a few years ago and became involved with the Inflight Values Committee (IVC), shortly afterwards becoming chair of the Cabin Experience team. I returned to the IOE Evaluator team helping welcome hundreds of new Inflight Crewmembers every year, and am a member of the Aircraft Reconfiguration Steering Committee.
I joined the JetBlue Care team in 2000 and currently serve as a Care Team Leader, having recently served in San Juan, Puerto Rico during the aftermath of Hurricane Maria, where JetBlue provided amazing support to over 450 Crewmembers across the island.
During my time at JetBlue, I have experienced a lot of change, not just within our work group, but across our company. We have welcomed thousands of new Crewmembers into the JetBlue family, celebrated many milestones across our network and have come together during crisis, small and large. But the one thing which has always been a constant is JetBlue's dedication to serving our Crewmembers.
Although definitely not perfect, JetBlue continues to work on making it better for all of us. I have been fortunate to become involved in various facets of our company when I saw areas that needed improvement, allowing raw, open communication and many opportunities to voice peer concerns directly, without going through a middle person or entity.
I am passionate about keeping our Direct Relationship because I do not need to compensate an outside organization with no vested interest in our JetBlue Culture to do what I already do now, advocate for my peers! I do not want someone who does not know what I have experienced in 19 years at JetBlue to dictate my future at a company I love and respect.
VOTE NO! Preserve our Direct Relationship! #KeepB6Direct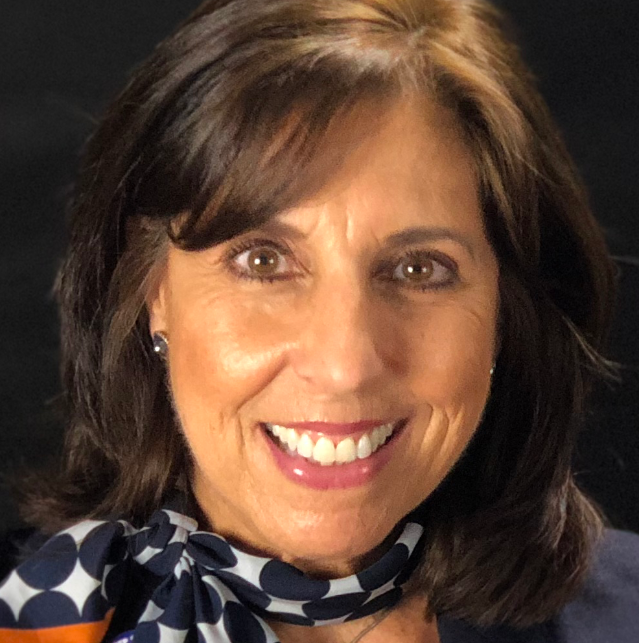 Rose La Voie
IVC – Quality of Life
Inflight Evaluator
Inflight Recruiting SPA
Uniform Ambassador
Hi I'm Rose La Voie, a JFK based Inflight Crewmember. During my 16 years here at JetBlue I have been very involved in various ways with this company that I love so much. My involvement is what keeps JetBlue small and personable.
A lot of you probably know me from the position I was most passionate about, my time in JBU as a full-time Initial Instructor (2004-2009) and on SPA (2012-2014). I am currently an IOE Evaluator. I am a SPA with the Talent Acquisition team conducting interviews on Blue Reviews. I was part of the Uniform Advisory team selecting and implementing our current uniform program and continue to serve as a Uniform Ambassador. I was part of the cadre that certified the A321 with the FAA; bringing that aircraft into our fleet. And most importantly, since 2010 I have been a member of the Inflight Values Committee Quality of Life team. This is my favorite role as it is where I have the pleasure to advocate for my fellow IFCs quality of life, as well as mine.
I have seen our projects turn into procedures; personal use of electronic devises on board as well as using Fly-fi, Get to Work policy, Crew Lounge safe zones. I have seen work rules changed by our suggestions; no same day pairings, 1 day off in 7, RSV swap/drop/pick-up.
I have seen our leadership hear the concerns of our IFCs and witnessed first-hand their sincerity as they vow to make things better for all of us. I believe in the direct relationship. I believe it works. For 16 years my voice has been heard!
Sometimes action/resolve takes a little while but I believe our leadership has our best interests at heart, cares about us, looks out for us, and gives us the opportunity to come speak to them directly. I've never been one who needed someone to fight my battles and I don't need a union to do so now! Especially when that "someone" has no "skin in our game," a for-profit business entity that is so far removed from our company, our history, and our culture. Someone who just wants to collect our hard-earned money!! Let's keep B6 direct!! Vote No to 3-party representation. Thank you.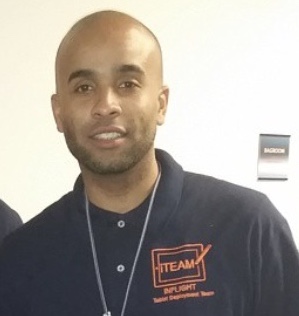 Eric "Chip" Paredes
IVC – HOTEL COMMITTEE
IFCAT
WORK RULE COMMITTEE
TALENT AQUISITION SPA
For starters, many know me as Mr. #HotelCommittee and let me be the first to say it's been an extremely honored to advocate on your behalf for the last 6 + years. My alias is Eric Paredes, but those on social media know me as Chip Minaya Paredes.
I've been with JetBlue for 15 years and in Inflight for 13+ years. I have seen our airline grow to where it is today. Let me be the first, and probably not the last, to tell you we have come a long way. We were once considered the "JetWho" of the airline industry. Today we have many things no one even thought possible (T5, international travel , E190s, Mint and so much more).
A wise man once told me "your biggest leverage is credibility." I joined the IVC back in 2010 when I questioned the integrity of those involved. I wanted to make a difference for our current crewmembers as well as those who will come after me. I have been a part of the Work Rule Group,  Mint, iPad Cadre , IFCAT 2016 & Talent Acquisition Spa. I wanted to get involved because I knew I could make a difference and I truly believe I have.
The hotel committee has opened a lot of doors for me. Orlando crewmembers have supported me through my 3 terms on the IVC and have elected and encouraged me to keep running. I take pride in doing things I am passionate about including listening to our crewmembers and finding solutions. I look forward to continuing our direct relationship and maximizing it, together. 
Thank You! #VoteNO #KeepB6Direct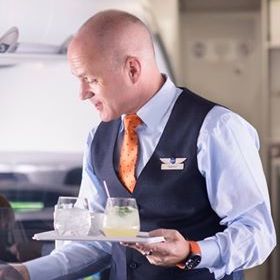 Tomasz Gurzynski
IVC – Quality of Life
Reserve working group
IFCAT
SPA Inflight Team Leader
Born and raised in Poland, I came to the United States in 2002 after several years as a Flight attendant with Delta.
I joined JetBlue in 2005 as an AO crewmember opening our BUR blue city. I have been an Inflight crewmember since 2006, based in JFK, LGB, BOS and now in MCO, my home city.
I was part of the first Reserve Working Group, IVC Quality of Life and IFCAT. I have served several Special Assignments as an Inflight Team Leader in LGB and MCO and graduated with second OBL class when we launched Mint in 2014. I speak 4 languages fluently and am LOD qualified.
I live with my loving husband in Orlando and our deepest passion is scuba diving. I am certified Divemaster and founder of Scuba Blue – JetBlue scuba club. Both my husband and I volunteer on the Dive Team at Clearwater Marine Aquarium.
I am very excited to work with my fellow crewmembers to help everyone understand the importance of our direct relationship at JetBlue.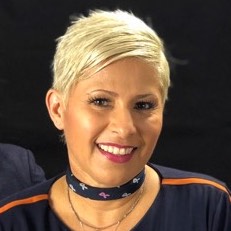 Roberta "Robbi" Kraus
Hey there B6 peeps! My name is Robbi. 
I started working at the ripe old age of 13. Yes, thirteen. I was fortunate enough that my dad had his own company at that time. I, unlike my brothers who just wanted to play all the time, wanted to work. So my pops let me have a job after school, and full time in the summer. Thanks to my dad, he gave me a great understanding of having a strong work ethic, and what it meant to be responsible to your employer. He asked everyone in the company to treat me just like everyone else… not the boss's kid. So, if I missed school because I was sick, I had to call work and let them know I wouldn't be coming in because I was sick. I worked at my dad's company until I was 21, when he sold the company. 
After leaving my dad's company, I worked at a grocery store (under the Teamster's union), and two security companies. With the first security company, I was hired as an administrative specialist, but then was put into an undercover position for one year. When the undercover work was finished, I didn't have a position to go back to since it had been backfilled. So, I moved onto another security company where again, I worked as an administrative specialist. 
Having spent five years in an office with my last security company, it was time for a change. I then, spent 10 years at the Mouse House, Disneyland. My first 5 years, I was an attractions hostess, and my last 5 years, I spent in management. While there, I sat on both sides of the union table, as an attractions hostess (again, under the Teamster's), and then in management on the opposite side. Having that experience taught me quite a bit, but I won't bore you with the details here. Take a look at my video testimonial. 
Almost 12 years ago, this coming April, I came to JetBlue. During my phone interview, I was told that JetBlue is a non union airline, and then she quickly asked if that would be a problem for me. "Of course not!" So I asked what made that so unique. The young lady told me about the JetBlue Values, about our Culture, and about the open door policy… Direct Relationship. Then she asked if that sounded like something I would be interested in. "Yes, sign me up!" After giving my resignation to the Happiest Place on Earth, a few short weeks later, I was in training in Orlando. My class was the second class going into Boston to open it as a base. I spent my first two years there, and commuted to and from California where my son and husband (at that time) lived. Two years of winter was too many for this So Cal girl, and the long distance put a strain on my marriage, so I transferred to Long Beach. Yup, back on reserve, but I was home. The strain on my marriage couldn't be fixed, and because my soon-to-be ex husband worked at the Long Beach airport, I transferred to Orlando as the base was opening. I have stayed in Orlando ever since. I joined the IVC Scheduling team almost two years ago. I enjoy helping people with their bids the most. I've learned about how bid awards work, how to read a Reasons Report, and what to look for when the pairings are built. I have seen many changes made to work rules, pay, and uniforms that were all Crewmember driven. Is JetBlue a perfect airline? No. But, they do listen to us. The answers we want may not come as fast as we want, and the changes may not be as quickly made as we want. Of course they have to follow constraints with the FAA, DOT, federal, and local entities, but they do hear us, and they make the changes as best as they can and as quickly as they can. We have many ways to advocate for changes… The IVC teams, IFCAT,/Work Rules, Speak Up surveys, Work Rule surveys, IFCAT surveys, uniform surveys, and other review teams (LOD, Reserve, etc.). Again, JetBlue isn't perfect, but what company is? Even with the ups and downs, IROPS, learning curves, and all the craziness that comes with this type of work, I still LOVE my job!
I'm asking you to educate yourself. Really educate yourself. Go online, research, talk to  crewmembers that work at other union airlines, give it your due diligence. Listen to your heart! Because once a union is voted in, it is nearly impossible to vote out!
#KeepB6Direct #VoteNO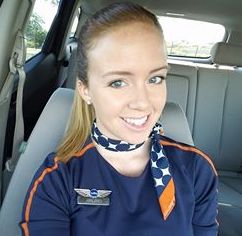 Chelsea Lynch
MCO Team Leader SPA
Talent Acquisition SPA
2016 IFCAT
Previous IVC QOL
My name is Chelsea Lynch, I'm MCO based, and I'm honored to say I've been with Jetblue for 10 years.
I was the Crewmember who came to work, did my job, and went home. I didn't really look at my position as anything other than a way to pay my bills and maintain flexibility. Like most jobs, there were things I didn't like, but instead of voicing my concern through the proper channels, I'd complain on the jumpseat. My thoughts & feedback went nowhere since I never actually voiced my concerns.
Several years ago I started getting more involved. I paid more attention to our emails, and started taking the surveys that were sent to us regarding our work rules, and overall workgroup. I started to see & understand how the process worked… I wanted to have a voice, I wanted to try and make a difference. I ran for IVC and I was humbled when my fellow CMs elected me to represent them and be one of their voices. Going forward I saw firsthand the work our IVC Crewmembers do on our behalf. Do they get us everything we ask for? Of course not. But they bring our concerns to the top, and fight for many of the positive changes we have seen over the years.
While I was on the IVC I had the opportunity to be a part of the 2016 IFCAT team. We read every single survey our fellow CMs took, but I will admit I was disappointed so few Crewmembers elected not to fill out the survey. Despite that, the review resulted in the 2017 & 2018 pay scales, which equaled a 17.5% raise over 2 years. We negotiated, and while we didn't get everything we asked for, the overall review was positive, resulting in a pay raise as well as some great work rule changes.
I cut my time short with the IVC as I accepted a role as a SPA team leader in MCO. I've been in my current role for 11 months, and have once again been given the opportunity to see how the process works from a different angle. I see all levels of our leadership team fight for our fellow CMs every day, and they always offer support whether it be a personal or work-related situation.
Over the years Jetblue has become part of my family. What I once considered a "job" has become what I hope will be a lifelong career. Are we perfect? Not even close. There is plenty of room for improvements, and definitely areas that need major attention. But, together we can use our current channels to see the results we want. While things won't always change overnight, I strongly believe we will not see the changes we want with union representation. Will we get everything we ask for, no, because union or not it's still a negotiation. By preserving our direct relationship we can continue to use our own voices to directly grow and strengthen the company we all signed up to work with, not for.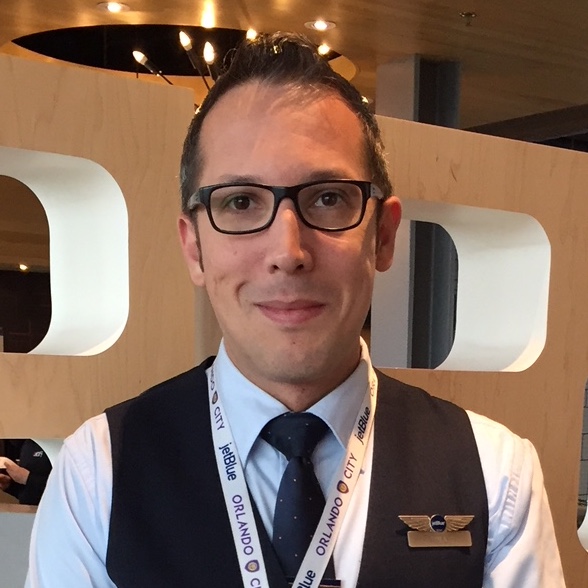 Will Rogers
A321 SOLUTIONS FOCUS GROUP
BLUE SHADOW
(SYSTEM OPS, CREW PLANNING, TELL INFLIGHT & ONBOARD EXPERIENCE)
I joined JetBlue in February 2016 as an Inflight Crewmember.  I've been based in FLL, MCO, and currently based at JFK (again). While here, I've been part of the A321 Solutions Focus Group, working alongside the IVC, ARSC, and leadership to address issues with the A321 and A320-R and work toward solutions.  I have also participated in Blue Shadows of System Operations (Crew Recovery, Crew Services, Inflight Duty Leads), Crew Planning, Tell Inflight, and Onboard Experience.
My background prior to JetBlue is primarily in hospitality and entertainment, having worked for companies such as Disney, Universal, Marriott, and Expedia. I've led departments through startup and rebuilds, and managed multi-million dollar service contracts.  Through my various positions and responsibilities, I've learned the ins and outs of corporations and how to affect change.
Outside of JetBlue, I do on-site coordination/management of corporate events. I also manage the marketing and event operations for a start-up orchestra in Orlando. In addition to those things, I've recently trained and recorded a demo for voiceover work and podcasts.
Ryan DeJong
Hi there! I am Ryan DeJong, Onboard Lead Inflight Crewmember based at Z21/JFK. I began my career as an Inflight Crewmember in March 2016, and joined the Onboard Lead Cadre in November 2016.  Shortly thereafter in January 2017, I joined the Onboard Lead Instructor Team.
In addition to training, I have had the privilege of representing my fellow crewmembers at the 2017 Investor Day, and the VH1 Save the Music charity event. I have participated in OBL/Mint Interviews, the OBL Shared Reserve Focus Group, and OBL Training Content Review. 
Prior to JetBlue I spent a decade in five-star hospitality, working in operations, sales, marketing and PR. I later combined my passion for hospitality with my skills in digital marketing solutions by starting my own freelance consulting business. 
When I am not flying or teaching, I am a marketing consultant, graphic and website designer. My motto is "good, better, best, never let it rest, 'til your good is better, and your better, BEST."